Famous Clients
---
clients/ world service/ contact
Working full time for small and large clients and agencies, one gets to work for some big names. My view is that a copywriter should be judged on what they can do for you, instead of hiding behind corporate names. Many potential clients, however, want to be wowed by a list, so here's one!
Asda
BAE (British Aerospace)
British Rail
BT (British Telcom)
BUPA
Cunard
Dell
Distillers
Financial Times
Foulsham
Grolsch
Hewlett Packard
MAFF (Ministry of Agriculture, Food and Fisheries)
Norweb
Nurdin & Peacock
Regina
Rover Group
Slendertone
Sony
Unilever (Rimmel)
Virgin
Whirlpool
As well as working with clients, agencies subcontract to me, so I cannot show you a lot of what I do for larger clients. You can check some of my work in the samples section and throughout this site.


If you are looking for a type of experience or expertise, get in touch, I either have it or can help or know someone!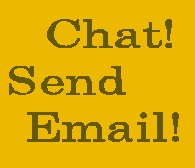 3910